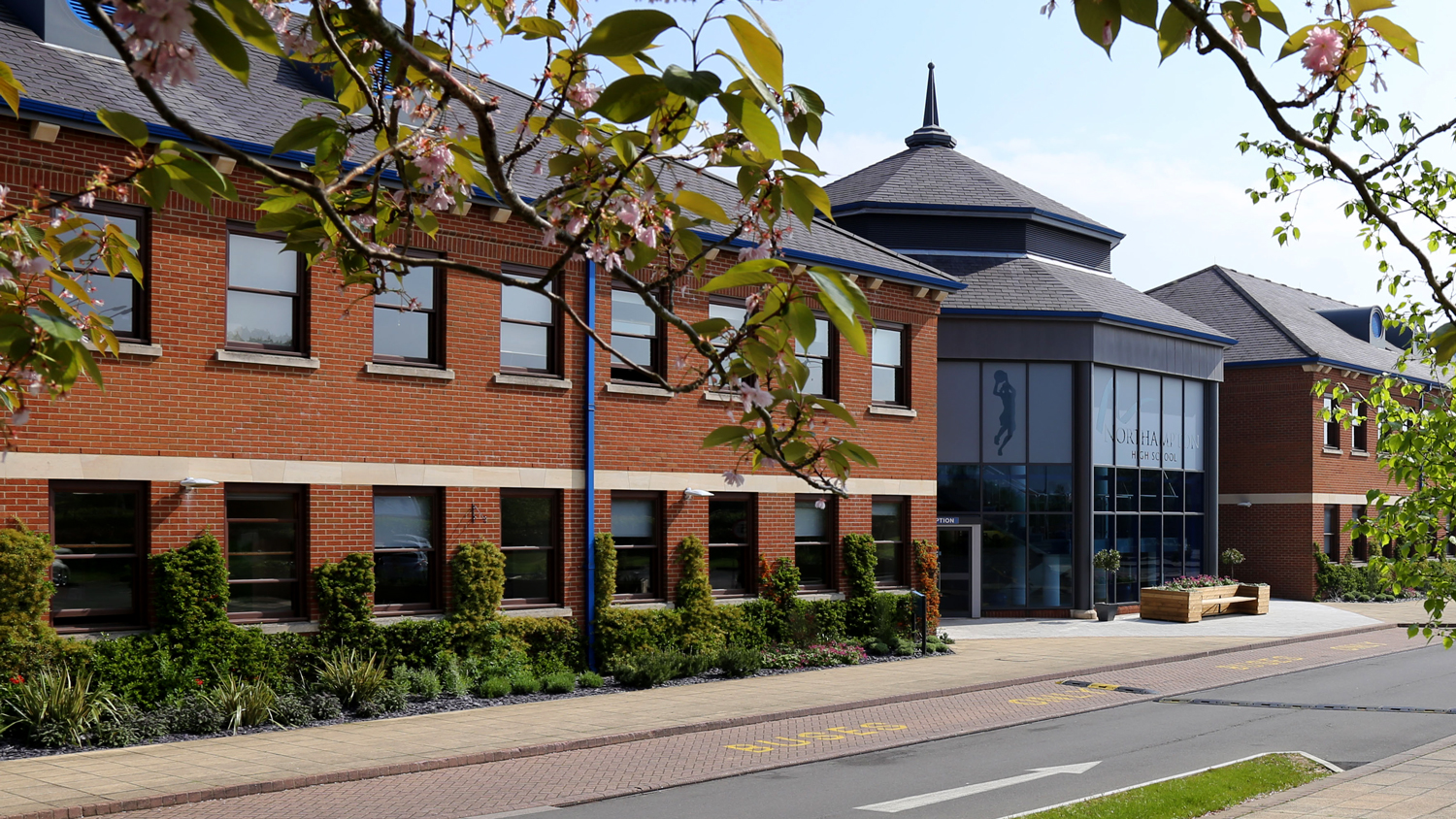 Northampton High School is a leading school and an ideal venue for children's activity camps, with a great range of sports facilities including a sports hall, all-weather sports pitch and playing fields making it an ideal venue for Kings Camps activities (Ofsted No. EY442622).
Northampton High School is an independent day school. The school has an excellent academic record, and provides outstanding facilities for art, drama, music, science and technology, as well as a wide range of indoor and outdoor sports. It also combines careful nurturing in the early years with increasing challenges, within and beyond school, as girls develop giving Northampton High School alumnae the confidence and networks to succeed in their chosen paths in life.
The school was founded in 1878 by a committee of local people. Before moving to its current location, the school was based in Derngate, Northampton town centre. The school then moved to to new premises at its present location in 1992, which is approximately 2 miles from Northampton town centre.
A large investment has been made into its sporting facilities and a new gym and fitness centre was opened by former pupil and Commonwealth Games Gold medalist Caitlin McClatchey in 2014. In addition the school also has a large all-weather pitch, a 25m swimming pool and good sized sports hall.
*NOTE – The swimming pool will be unavailable during October camp, due to building works.