Kings Camps Sports Coach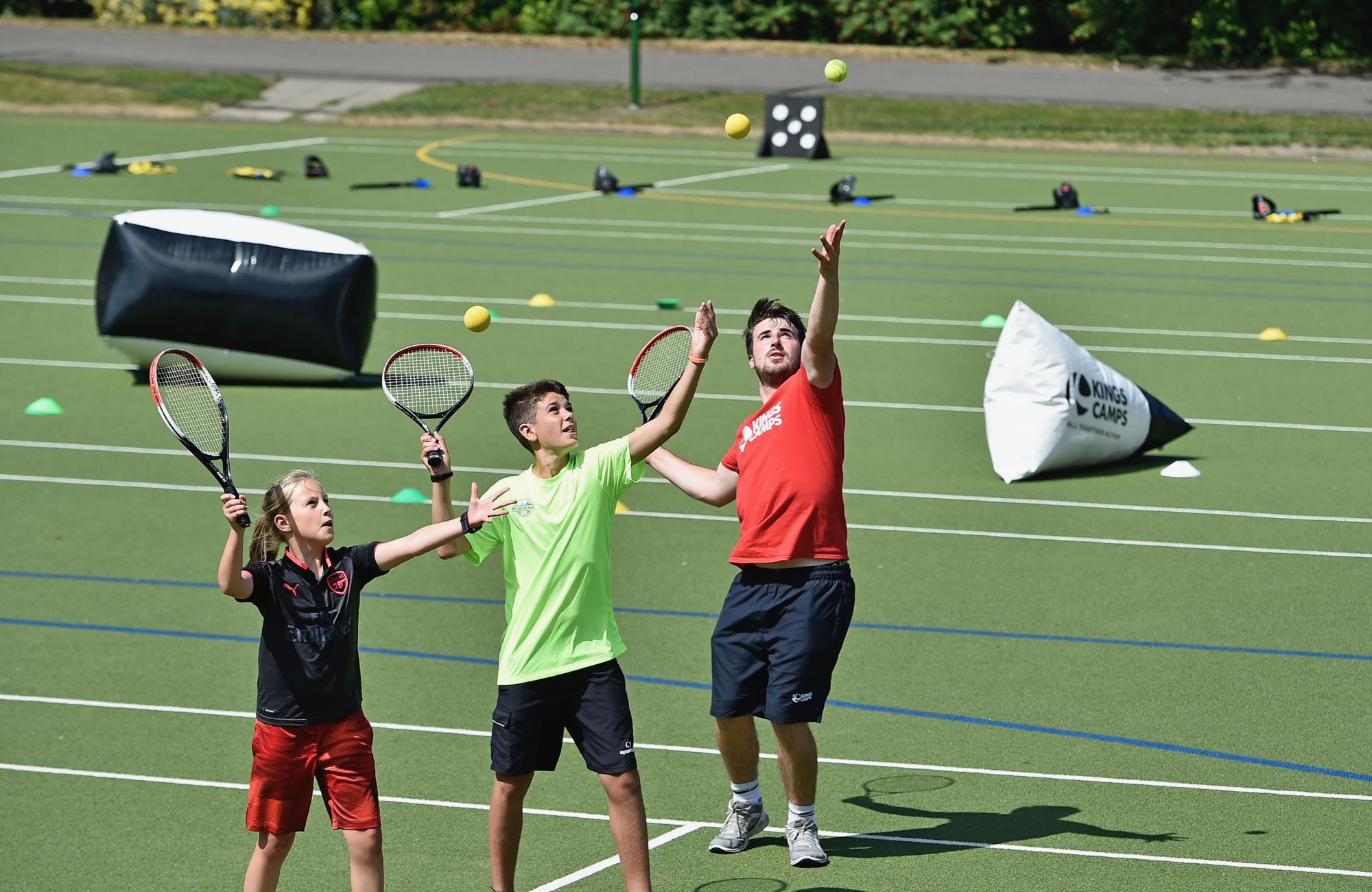 Overview
Reporting to the Site Manager, a Multi-Sports Coach is responsible for planning and delivering the Multi-Active programme, combining different sports and activities for 5-14-year-olds.
Multi-Sports Coaches are responsible for coaching and looking after a group of up to 20 children (ratios vary depending on child ages), delivering high-energy, fun and inclusive sessions that ensure every child is engaged and makes progress, regardless of their ability.
Activities can include anything from coaching football, tennis and badminton to leading team-building games. Each session is typically (depending on age) between 30 and 60 minutes long.
Red Tops are not expected to stand on the sidelines, instead, they actively participate, showcasing skills, demonstrating good practice and most importantly…having fun!
Our coaches (we call them Red Tops) deliver high-quality sports camps with an energy, passion and commitment to child development that we call the Kings Factor®.
What Makes a Red Top (Person Specification)
We're looking for high-energy individuals who can demonstrate the following skills and experience:
At least 6 months' consecutive experience working with 5 – 17-year-olds
At least 3 month's experience coaching a sport, leading games or delivering activities
A willingness to liaise with parents, delivering high-quality customer service
A real team player who's happy to rotate duties and form positive relationships
Possess (a minimum) level 2 qualification in one of the following fields:
Primary or Secondary Teaching
Sports Coaching
Physical Education
Education or Childcare
Paediatric First Aid (training opportunities are also available)
Job Description and Apply for Multi Sport Coach
More Kings Recruit Vacancies