About us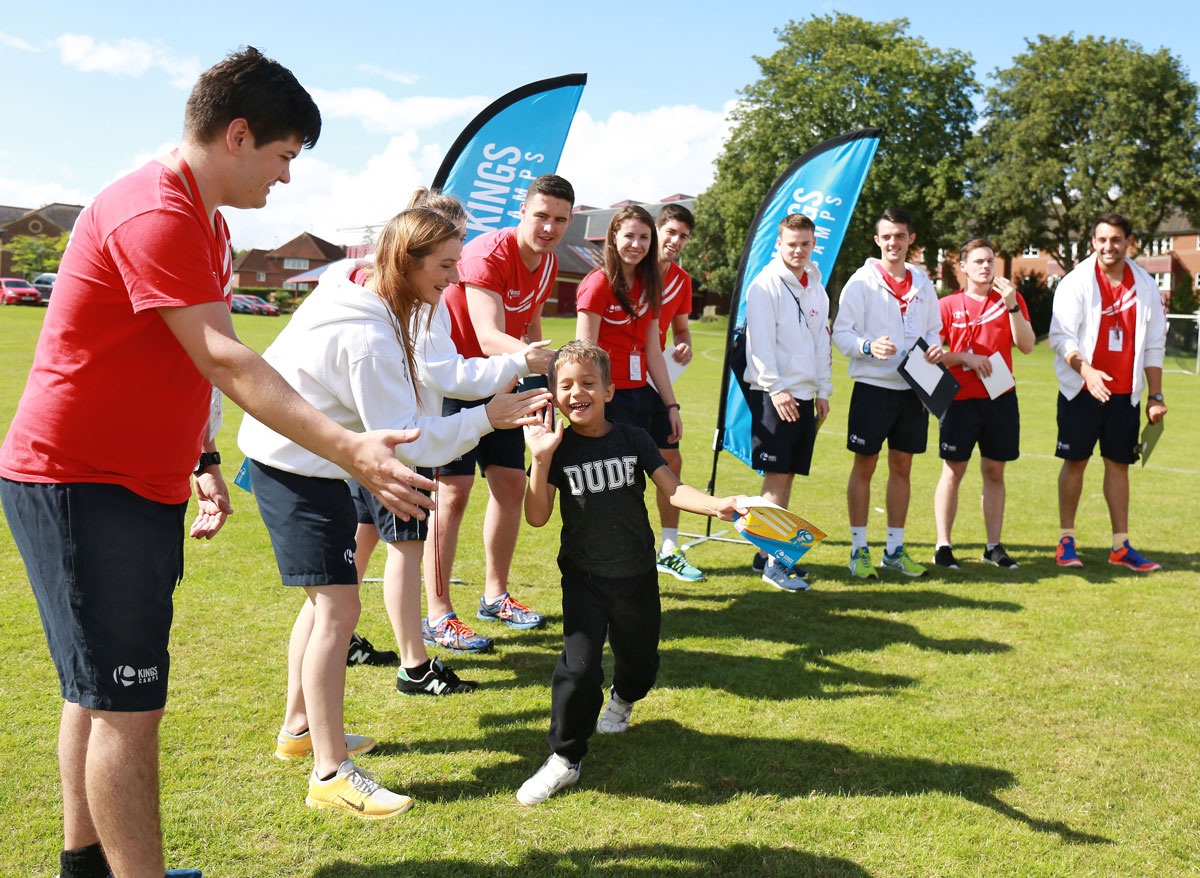 We are a specialist recruitment service for the sports and childcare sector
Kings Recruit has been recruiting for sports and childcare positions since 1991. With 28 years of experience behind us, you can trust that we place the right individuals in the best sports and childcare roles. We pride ourselves on being approachable, attentive and professional – no question is too big or small to ask, so get in touch.
If you're a sports/childcare student, childcare professional or a qualified teacher looking to get more experience in an exciting role, we're here to help. We have superb, fun, career-developing roles available in the UK as well as abroad.
We're here for you! We specialise in the sports, leisure and tourism industries, attracting passionate and qualified candidates who are looking for extraordinary seasonal or long term positions, working with children in the UK and across the world.
We have positions on over 50+ Activity Camps in the UK, as well as with leading companies on European resorts, in 5* villas and hotels and on worldwide cruise ships. If you're someone who loves getting active, working with children and being outgoing, we're certain we can find the perfect role for you.
Registering
Registering with Kings Recruit is easy – you can sign up by filling in an online profile. Choosing your preferences on the profile form will greatly increase your chances of being selected for an interview for specific positions. You can complete the profile all in one go or keep updating it as necessary. 
Rest assured that your information is only stored on our servers and is not viewable to anyone else on Facebook. If you still do not wish to apply using this method then you can click the button on the main application page which says 'Click here to get started without using Facebook'. 
Remember to keep your profile up to date with your latest work experiences, as we review profiles suitable for positions all year round.
Our Team
Everyone at Kings Recruit has one thing in common: a passion for helping individuals develop their skills and careers, and a love of meeting new people and a passion for placing the right people in the right roles for them. Our expertise and values are what sets us apart from the rest. Get to know our awesome team by following the link below.
Meet the team
Giving Back
Kings Recruit is part of The Kings Foundation, a registered charity that uses sport and activity to help children and young people reach their potential. We are passionate about child development and are privileged to work with some of the most disadvantaged children and young people in the UK and the developing world. Find out more about The Kings Foundation.