Recruit case study
Five reasons to apply to be a Red Top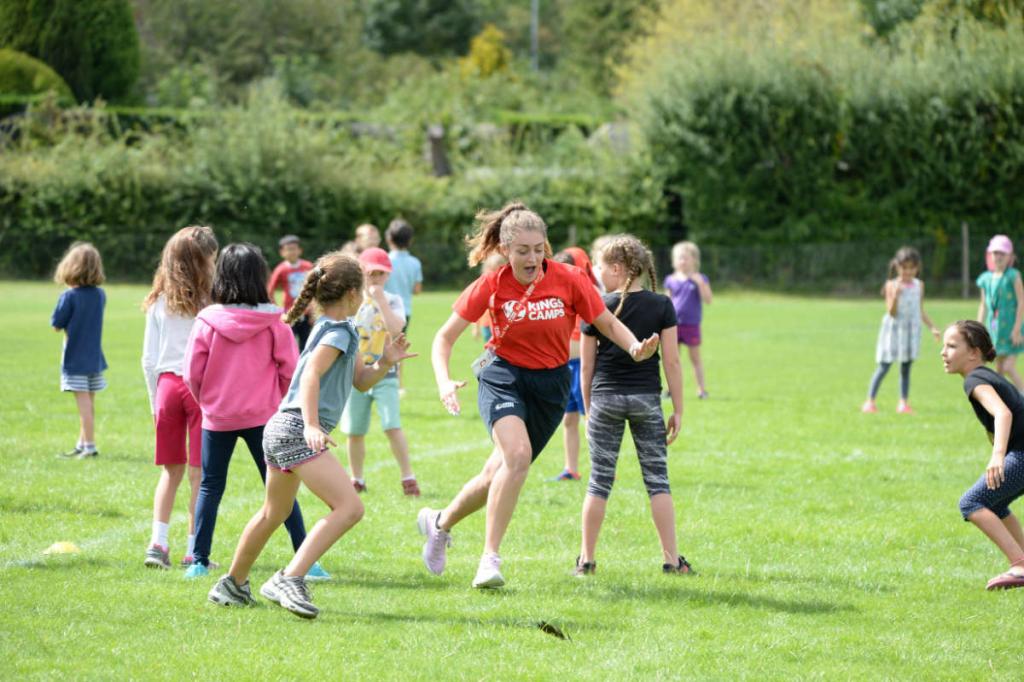 Joining Kings Camps as a Sports Coach is really rewarding. You'll have the chance to be part of an exceptional team of Red Tops, charged with creating active, fun and memorable school holiday experiences for a group of children.  
Let's face it – not many jobs pay you to have fun! Here's just five reasons you should apply.  
Be part of an awesome team 
As a Red Top, you'll be part of a team delivering active games and activities to a camp of full of children. You'll be working with people from all walks of life, including students, teachers, sports coaches and even athletes. Even better, each team member brings their own skills and experience, giving everyone the chance to learn from each other.  
Want to make friends for life? That's a given. Hundreds of friendships have started on our camps… there's even been a few Kings Camps weddings too.  
Get children learning through being active
Your role as a Red Top is to get the best out of every child, regardless of how sporty they may be. Forget about winning – there's so many individual achievements to be celebrated. You could introduce a child to a new sport they love, you could help another unearth a skill they hadn't yet discovered, or, over the course of a few days, you could see a child transform as their self-esteem and confidence increases. 
Not only is this the most rewarding part of the role, these are all great skills if you're considering a career in coaching or teaching.  
You'll receive training
Before your journey as a Red Top on camp begins, you'll be invited to complete an Online Learning course. This important introduction to Kings Camps will prepare you for your role, from the history of the organisation, through to how to deliver an awesome activity. More importantly, you'll be trained on how to keep children safe on camp.  
That's not all. If you're a top performing Red Top, you'll be invited to a National Training Day. This is a chance for you to spend time with the team behind the programmes you deliver, and receive more intensive training from them. You can ask questions, get to know the Head Office team, and even show that you have what it takes to take the next step in your Red Top journey. 
There's lots of opportunities to progress
There's lots of ways to progress as a Red Top. You could become an Assistant or Site Manager and oversee the management of a whole camp, or even a Regional Manager, covering up to 20 camps. Many top performing Red Tops have worked in other roles, such as delivering camps on military bases, and term time sessions within schools.  
Read about how Izzi went on to travel the world, and how George helped get 1000's of children active.  
It's lots of fun
Although you're responsible for delivering sessions, we're going to let you into a little secret… if you're not having fun, you're not doing it right. There's no hanging by the sidelines – Red Tops should set a great example by getting stuck in. In this role you can be loud, active and engaging. You can dance, be the subject of challenges, and even get soaked during in Wet Wednesdays. We're pretty sure this is the most fun you can have in a seasonal school holiday job. 
What are you waiting for? There's five awesome reasons to apply.
Click here to create your profile, so you're first in line when our applications re-open. 
More Kings Recruit case studies