Seasonal Youth Counselor Job Description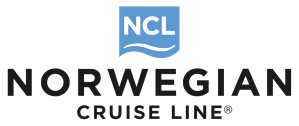 Under the direction of the Youth Program Manager, the Youth Counselor is responsible for the supervision and control of all youth and teen activities as it relates to the Passenger Programs and Entertainment Department. In order to consistently exceed guest expectations and provide the highest levels of product and services, additional duties and responsibilities may be assigned as needed.
Responsible for implementing any of the scheduled social, entertainment, sporting, recreational, theatrical, and craft programs/activities for Norwegian Guests aged 2 – 17 years old while ensuring that each activity takes place safely and promptly as scheduled.
Be accessible to and approachable with guests, both young and old. Must be a patient listener and offer hospitality service to the guests even when the situation falls outside of the Youth Programs.
Assists with maintenance of storage, inventory and ordering of all equipment, supplies, gifts and prizes, which are specifically utilized in the Youth Programs.
Work as a team member in cooperation with other Cruise Staff members, as well as with all other shipboard departments.
Essential Requirements
Degree in related field and/or currently enrolled in a University degree program.
Two years experience in a combination of programming and implementing youth recreation, youth sports, and/or childhood education for ages 2-17 required.
CPR/First-Aid, AED, training certifications valid for one year.
Knowledge of theatrical/drama-related activities.
Familiarization with using a microphone, DJ equipment, and sound and lighting equipment.
Experience with special needs programming/implementation preferred.
Extrovert, quick and critical thinker, witty, personable, and articulate.
Must be service-oriented and have the ability to take direction.
Proficiency in ability to read, write and effectively communicate in one language in addition to English preferred.
Proficiency: Microsoft Word, Microsoft Excel, Microsoft Outlook.
Unique hobbies are a plus, to include but are not limited to: Juggling, Theater, Gymnastics, Sports, Dance, Singing.
Essential Attributes
Passion for working with children
Positive attitude
Team player
Outgoing Nature
Professional demeanor
Energetic character
Enthusiasm
Benefits
Gain amazing experiences worldwide
Competitive salary
Save your salary (food and accommodation costs met)
Take your first career steps in the travel and tourism industry
Form a worldwide network of lifelong friends
Application deadline
On-going – Roles available year round.
Unlike most recruiters, you do not need to fill out endless job applications, simply create a profile and we'll see which positions are suitable to your skills and experience
Create a profile  (creating a profile is your application for this job)