Royal Caribbean Cruise Staff Job Description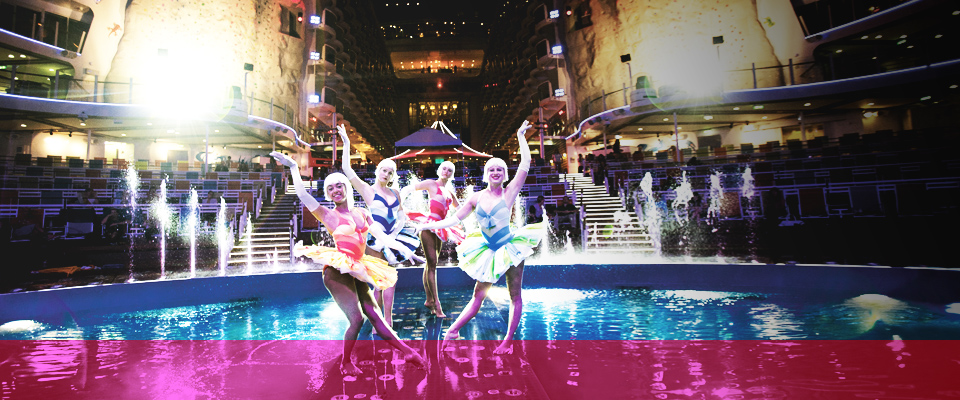 Cruise Staff are responsible for hosting and providing a varied range of entertainment, social and leisure opportunities geared towards adults and families in order to enhance their cruise experience.
Cruise staff serve as master of ceremonies to motivate, inform and entertain small and large groups of guests hosting events such as:
Games shows
Karaoke
Quizzes
Bingo
Your own events based on your personal talents! For example, you could be the Master of Meditation, Leader of Line Dancing or the  Queen of Zumba
Working on Royal Caribbean cruise liners, you will be on board for 6 months and 3 weeks at a time, with short breaks in-between contracts.
Essential Requirements
Relevant degree or qualifications in performing arts or equivalent
A minimum of two years previous experience as Master of Ceremonies or in high profile entertainment in theatre, music, dance, comedy, etc., or in resorts, cruise lines or recreational facilities.
Ability to coordinate and provide instruction for basic recreational activity classes for large groups and/or individual sessions, such as dance Zumba, craft class, fitness classes, singing, etc.
Sports and sports hosting experience
Ability to operates spotlight equipment for production shows and assist with coordination of audio or visual equipment
Working knowledge of computers, internet access, and the ability to navigate within a variety of software basic packages.
Excellent customer service skills
Essential Attributes
Outgoing nature
Excellent communication skills, preferably with additional European languages
Ability to capture and manage the attention of a large audience, using effective and courteous microphone techniques.
Should be a good planner, a well-organised person.
Benefits
Gain amazing experience worldwide
Competitive salary
All meals and accommodation costs included
Form a worldwide network of lifelong friends
Application Deadline
We are seeking individuals for an immediate start.