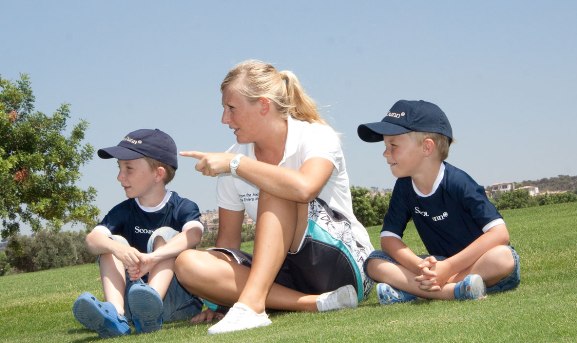 Scott Dunn operate children's clubs in some of Europe's most stunning locations
Working for Scott Dunn is a fantastic opportunity to use your skills abroad for a summer/winter season working in beautiful villas, chalets and 5 star resorts across the Mediterranean and The Alps.
The overseas childcare teams are key to ensuring the youngest guests have the holiday of a lifetime whilst their parents return relaxed and refreshed. Scott Dunn Nannies plan a host of exciting activities ranging from days on the beach to trips to the water-park for children aged from four months up to thirteen years. With such an expanding business, Scott Dunn have incredible, seasonal and long term overseas opportunities. This is an amazing opportunity to develop your existing skills whilst being well looked after. If you are interested in career progression, Scott Dunn can provide you with some incredible opportunities.
About Scott Dunn
Scott Dunn is an award-winning luxury tour operator which creates tailor-made holidays to amazing destinations all over the world. As well as creating bespoke experiences, Scott Dunn also operate luxury ski chalets in the Alps, and family villas in the Mediterranean sun, complete with Scott Dunn staff and Private Nannies.
Scott Dunn have a tailor-made approach to ensure families have the childcare they desire and a perfectly crafted holiday for every family. Scott Dunn pride themselves on attention to detail and their ethos is that nothing is too much trouble. If you have a passion for working with children, you're conscientious and you are good at working with people, you're in a good starting position.
Scott Dunn's luxury villas provide the ultimate in a relaxing family holiday. Each villa is staffed with a qualified Scott Dunn Nanny ensuring that parents have a stress free holiday whilst the children are having the most fantastic holiday, entertained with a variety of exciting activities tailored to their needs. Parents can stay in the villas whilst the Nanny is working, so guest facing experience is essential.
More Kings Recruit partners