Job Description and Apply for Multi Sport Coach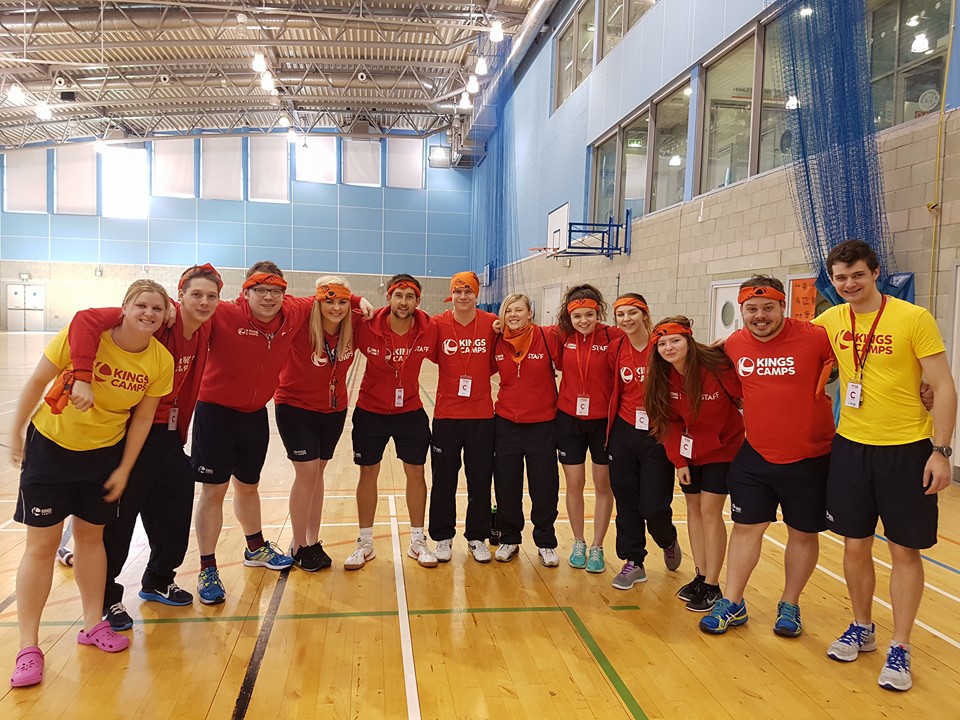 To become a Red Top with Kings Camps, you'll need to possess the Kings Factor® – an energy, passion, and a commitment to child development.
Job Description – Multi Sports Coach
Reporting to the Site Manager, a Multi-Sports Coach is responsible for planning and delivering the Multi-Active programme, combining different sports and activities for 5-14-year-olds.
Multi-Sports Coaches are responsible for coaching and looking after a group of up to 20 children (ratios vary depending on child ages), delivering high-energy, fun and inclusive sessions that ensure every child is engaged and makes progress, regardless of their ability.
Activities can include anything from coaching football, tennis and badminton to leading team-building games. Each session is typically (depending on age) between 30 and 60 minutes long.
Each camp will have a team of Multi-Sports Coaches, so you'll need to be able to work proactively and collaboratively with your peers. You'll also need to maintain professional relationships with children, parents and carers, communicating positively and providing feedback on a child's progress throughout camp.
Red Tops are not expected to stand on the sidelines, instead, they actively participate, showcasing skills, demonstrating good practice and most importantly…having fun!
What Makes a Red Top (Person Specification)
We're looking for high-energy individuals who can demonstrate the following skills and experience:
A passion for working with children and  young people
At least 6 months' consecutive experience working with 5 – 17-year-olds
At least 3 month's experience coaching a sport, leading games or delivering activities
A willingness to liaise with parents, delivering high-quality customer service
A real team player who's happy to rotate duties and form positive relationships
You'll need to be flexible, with a willingness to adapt
Possess leadership skills and a vibrant and confident personality
Not afraid to get involved in any additional paperwork or preparation
Possess (a minimum) level 2 qualification in one of the following fields:
Primary or Secondary Teaching
Sports Coaching
Physical Education
Education or Childcare
Paediatric First Aid (training opportunities are also available)
Locations, Working Hours & Pay
We run Kings Camps in over 55 locations across England, Scotland and Wales
Hours vary each day in line with child numbers and the needs of our members but we're looking for coaches to be fully available between 8am and 6pm, Monday to Friday, during the school holidays
We pay at least the national living wage plus additional accrued holiday pay, additional pay is also available for First Aid qualified individuals
For those who cannot commit to coaching for 3 full weeks, we also have opportunities available as Bank Multi-Sports Coaches, giving you increased flexibility around your work or studies
Suitability Selection Process
The Kings Foundation is committed to safeguarding and promoting the welfare of children and young people. Safer recruitment is central to the way we work and all staff and volunteers are expected to share our commitment to safeguarding.
Child welfare is our number one priority, therefore our staff selection process includes:
An interview (approx. 40 minutes), either in-person or via Skype, which covers suitability, experience, skills, attitudes as well as the opportunity to showcase an activity session plan.
We will seek at least 2 professional references from your work history
Once offered a position, this will be subject to a satisfactory enhanced disclosure with barred list check (or equivalent for Scottish residents)
Training and Re-hire
Ongoing training and performance evaluations will feature in the role, with structured support from your Site Manager.
High-performing coaches will be entered onto our staff development programme, with the aim of securing a future promotion (we actively seek to promote from within!) and a priority contract for the following season!
You can find out more about Kings Camps here.