Kids Camp Site Manager – Job description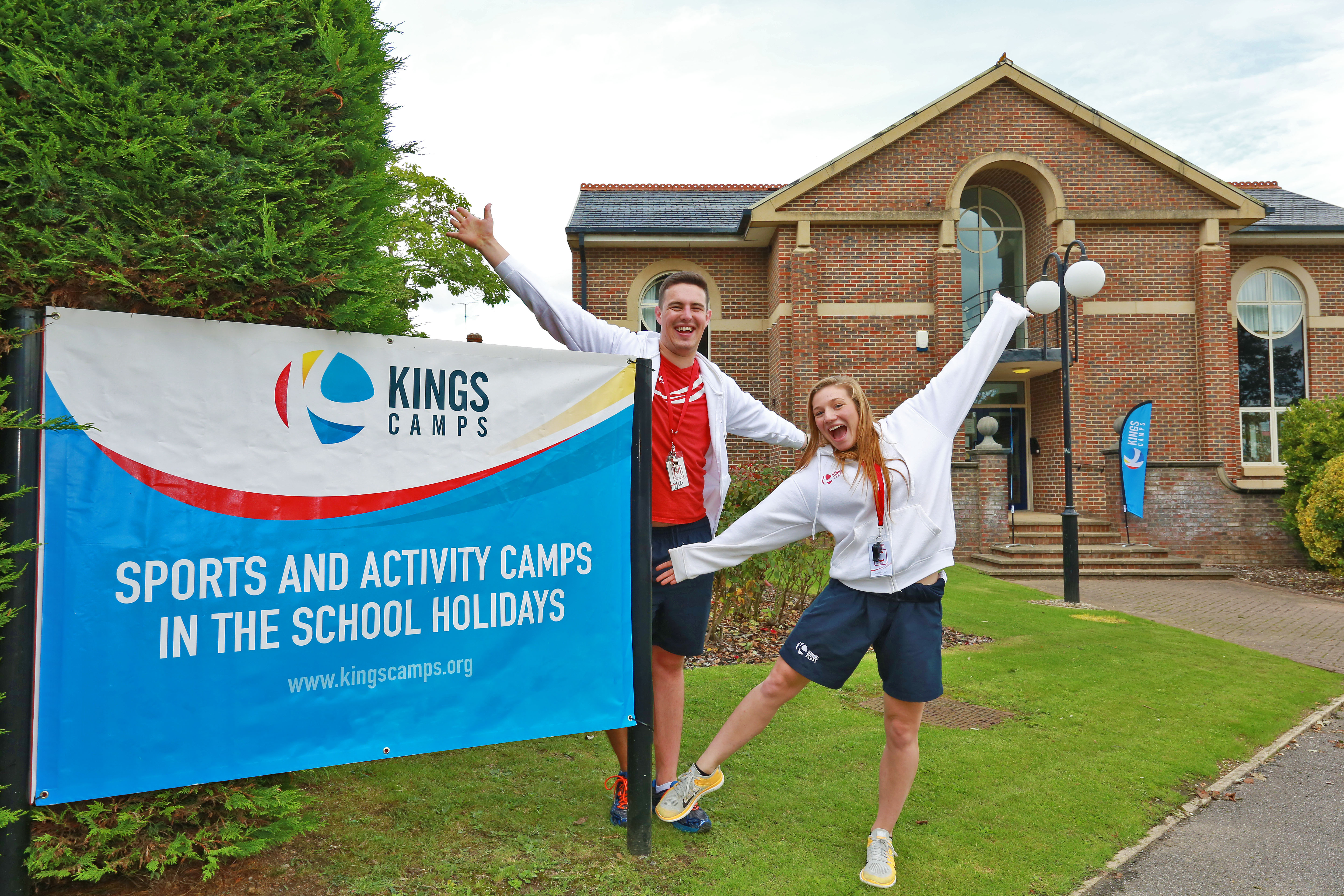 About Kings Camps
Kings Camps are a market leading not-for-profit organisation that offer children's sports and activity day camps in the Easter, summer and half term school holidays
Our Manager's – part of our Red Top team – lead and deliver high quality camps, getting children and young people active, having fun and learning together.
To become a Kings Camps Site Manager, you'll need to possess energy, passion, and a commitment to child development that we call The Kings Factor®.
Job Description – Site Manager
Reporting to the Regional Manager, the Site Manager is responsible for the overall delivery of a unique Kings Camp experience, ensuring every child is safe, engaged and makes progress, regardless of their ability.
Site Managers lead whole camp warm ups and deliver end of week events to showcase the skills each child has developed.  Parent interaction will also feature, being front of house and the first point of contact for any queries, complaints and / or site visits.
Managers won't be in ratio but will be required to manage and lead a team of coaches, motivating each Red Top throughout training and delivery to actively participate in sessions, prioritise child welfare and work collaboratively with peers.  You'll enter top performers onto our staff development programme, with the aim of securing a future promotion (we actively seek to promote from within!)
The Site Manager role requires preparation, so you'll need to contact your venue, arrange team training and plan timetables in advance of camp to ensure a smooth delivery. During camp, you'll be on site from 8am to 6pm to act as the responsible individual, the first aider and the venue point of contact. You'll also follow operating procedures and policies, completing the relevant paperwork, including risk assessments, weekly reviews, the recording of incidents, and managing OFSTED requirements.
Child safety is our number one priority, so Managers need to ensure that the welfare of children is paramount at all times, supervising children during their lunch breaks, overseeing the safe use of equipment and upholding health and safety standards and procedures.
What Makes a Site Manager (Person Specification)
We're looking for high energy individuals who can demonstrate the following skills and experience:
A passion for, and at least 12 months experience of, working with children and/or young people between 5 and 17 years
A least 12 months' experience in Management or Leadership position that includes delivering high quality customer service
Hold a childcare, sport or teaching related degree (or relevant qualification)
Hold, or willing to attend training for, a valid paediatric first aid qualification
Experience of implementing high standards of safeguarding
Detail-orientated, in particular regard to following policies and health and safety
A vibrant and resilient team player with leadership skills to instil excitement and motivation in staff and children
At times things change, so you'll need to be flexible, with a willingness to adapt
Have previous experience working for Kings Camps
Locations, Working Hours & Pay
We run Kings Camps in over 55 locations across England, Scotland and Wales (don't worry, we'll liaise with you on your closest venue)
You'll need to be available between 8am and 6pm, Monday to Friday, during the school holidays
We have the odd pre-camp training date which may fall on a weekend (but we'll let you know dates in advance!)
We pay competitive rates plus additional accrued holiday pay
We're looking for Managers to be available for the full duration of the shorter seasons, and in summer (our busiest season) for a minimum of 3 consecutive weeks.
Suitability Selection Process
The Kings Foundation is committed to safeguarding and promoting the welfare of children and young people. Safer recruitment is central to the way we work and all staff and volunteers are expected to share our commitment to safeguarding, always creating an environment where young people feel safe and can thrive.
Child welfare is our number one priority, therefore our staff selection process includes:
An interview (approx. 40 minutes), either in-person or via Skype, which covers suitability, experience, skills, attitudes as well as the opportunity to showcase an activity session plan.
If successful at interview, we will seek at least 2 professional references from your work history
Once offered a position, this will be subject to a satisfactory enhanced disclosure with barred list check (or equivalent for Scottish Residents)
Training and Re-hire
Ongoing training and performance evaluations will feature in the role, with structured support from your Regional Manager and performance targets for the whole camp communicated.
High performing Managers will be entered onto our staff development programme, with the aim of securing a future promotion (we actively seek to promote from within!) and a priority contract for the following season.