Recruit case study
Summer Coaches Awards Night 2017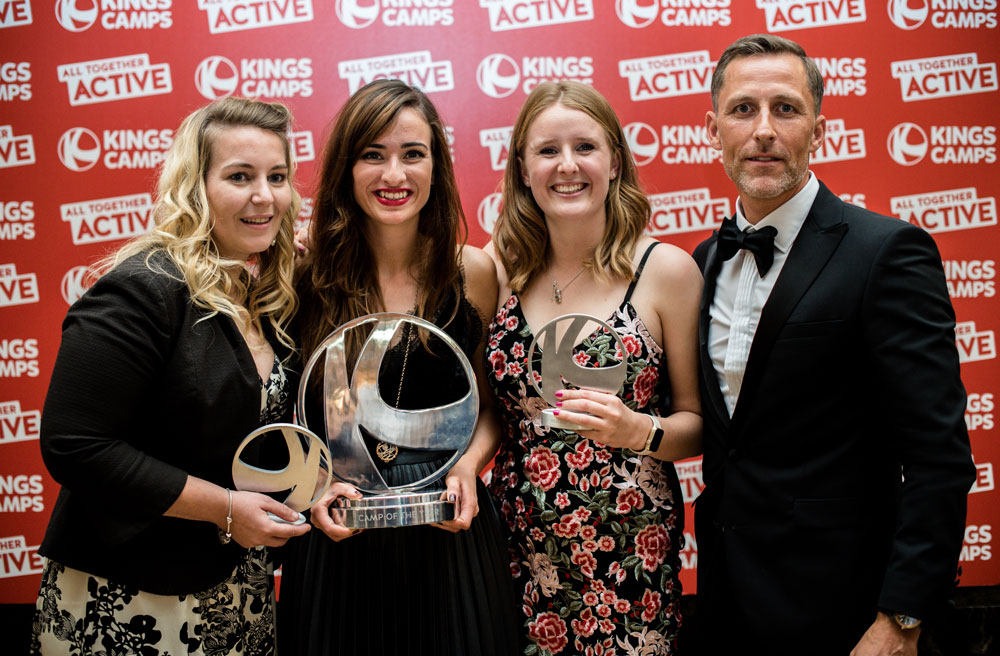 We would like to congratulate the 2017 Kings Camps Awards winners and nominees and thank everyone that attended Saturday's event.
One of our core values is Living the Kings Factor – having fun, enjoying our work and finding reasons to celebrate.
The awards is large event which takes lots of organisation, but we believe that we should recognise the efforts of our staff. It was a fantastic evening of recognition and celebration and a real privilege for our HQ team to serve our outstanding coaches that worked on Summer Camps across the country.
Thank you for contributing to another landmark in our mission to get children active, having fun and learning together.
We are thrilled to announce our 2017 Awards winners are:
– Red Top of the Year, won by Grace Vivian for her outstanding efforts across 5 camps.
– Manager of the Year, won by Michelle Macfarlane for her work at Wakefield and progression into Regional Management.
– Camp of the Year won by RGU, Aberdeen for a stand-out season
More Kings Recruit case studies