Recruit case study
School summer holiday jobs traveling the world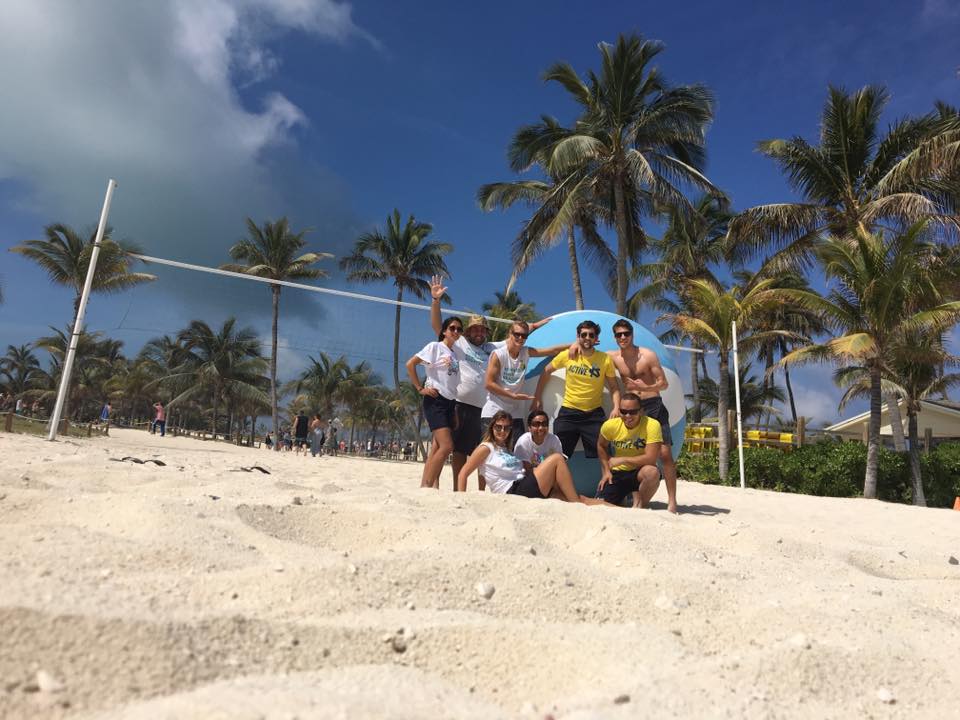 Spend your school holidays (summer) on board luxury cruise ships.
Jump into a job with Carnival cruises and travel the world, get paid and meet new people from around the globe.
The role
You will be part of a professional and experienced team who provide a variety of games and activities for children from the ages of 6-months to 17-years old.
You will work on board during the school summer holidays (starting in July 2017) for at least 4 weeks or more.
We're looking for experienced primary school teacher's, nursery nurse's or a supply teacher's looking to occupy your summer holidays and gain new experience in a new role.
This is a short term contract, meaning you can keep your job as a teacher / nursery nurse and simply return to your job after the summer.
Experience
– Degree with Qualified Teacher Status (QTS) or a PGCE or level 2/3.
How to apply
Interviews for these roles will be conducted on assessment days in Sheffield, Glasgow and Liverpool. They will include a face-to-face interview and skills review.
Glasgow 3rd – 5th April
Sheffield 10th – 12th April
Liverpool 18th – 20th April
These events are by appointment only and shortlisted candidates will receive an invitation to attend, including information such as the time and location of the event.
Benefits
Pay – £1,700 per month
Includes – Return flights, accommodation, food and other expenses.
Seeing the world doing a job you love
Meeting new, like-minded people
Great opportunity to save
Work in your holidays and top up your earnings
Totally new experience
How to apply
Click here to apply
or email us at workabroad@kingsrecruit.com
More Kings Recruit case studies