Recruit case study
Off the beaten path – top tips for cruise staff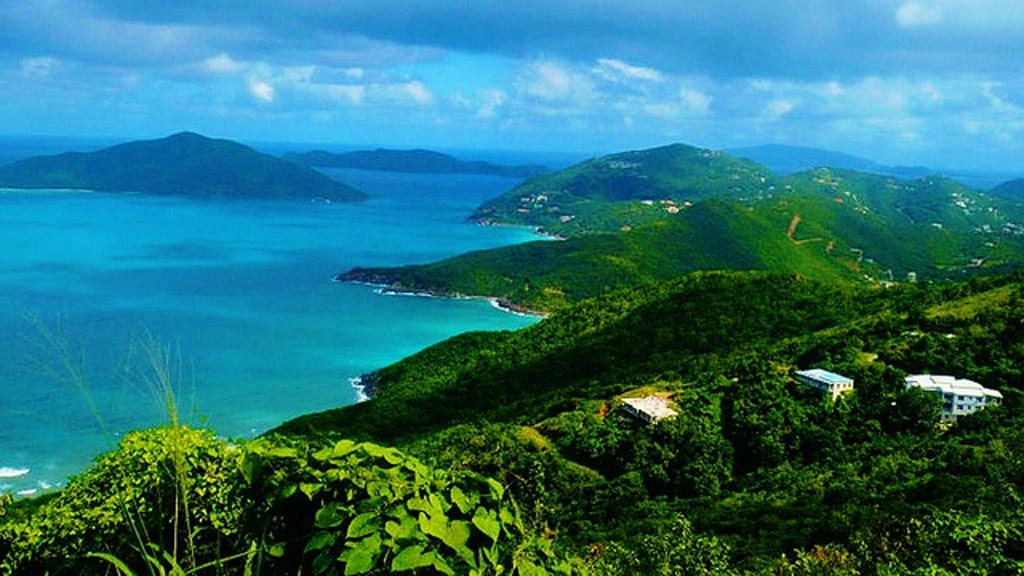 Richie is one of the Kings Recruit team and has spent the past 7 years travelling around the world on amazing cruise ships
He's seen all of the great things most tourists see, but there's nothing like taking the road less travelled. Here are his top tips to see the spots tourists often miss!
Tortola, British Virgin Island
Tortola, one of the British Virgin Islands, is one of the most beautiful in the Caribbean with some of the best beaches in the region. People here are generally happy, giving the island the nickname 'The Friendliest Island'.
VISIT: Smuggler's Cove is one of the best beaches on the island. It's on the West End, it's quiet and there's only one place to buy anything there (a small shack that functions as a bar / snack spot / water sports equipment rental) so you don't have to worry about all of the tourists crowding the area. You can get there by cab, but bring friends because a return trip can cost you a bit. It's the perfect place to just get away!
ENJOY: Make a stop into one of the local shops where you'll be pleasantly surprised to find some traditional British confectioneries (Hobnobs, Jammy Dodgers, Irn-Bru and so many more)
TASTE: Stop by the Roti Palace if you're in the mood for some of the best roti filled dishes in the Caribbean. It's a tiny spot on Road Town's Main Street but very homely and more importantly, VERY delicious.
Miami, USA
   
If you're working on a cruise ship, you'll get to know Miami pretty well. As one of the main ports of departure for over 12 different cruise lines, you can bet that you'll be visiting this port of call at least once during your time on cruises.
VISIT: While South Beach is definitely at the top of any tourists list of places to see, you should consider heading over to the Miami Design District, a creative neighbourhood and shopping destination dedicated to innovative fashion, design, art, architecture and dining.
SHOP: Looking for a sick pair of trainers? There's no better place in Miami than FTSLDRS, where they take style very seriously. From a mix of popular styles to even some of the more elusive shoes, options here are not limited! There's also all sorts of Miami approved gear to bring home to family and friends (but only if they've got that swagger!)
TASTE: If you're looking to diversify your taste palette, why not try going for something a little different. Miami is a melting pot for Latin culture, and one of the best places you can eat at is a Peruvian restaurant called Ceviche 105. Here you can sample some of the finest Peruvian dishes outside of South America without breaking the bank (and not too far from the pier!)
Costa Maya, Mexico
With acres of unspoiled coastal land, vast natural resources and rich historic and cultural influences, Costa Maya offers visitors true insight into the essence of Mayan culture and the heritage of the Mexican Caribbean. It's also safe to say that this is one of the most fun beach days of any itinerary! Gather a few of your shipmates, rent out a golf cart and hit these next few locations.
SEE: If you're in the mood for something a little more cultural and historically significant, you can't go wrong with a trip to one of the many Mayan Temples in the region. Take a trip on down to the Dzibanche Mayan Ruins, where you can see structures that were constructed from as early as 1000 B.C.
PLAY: Walk along the beach and you'll come across one of the friendliest bars in town, Nacional Beach Club and Restaurant. They've got a great pool, hammocks and the best host in town, Evan (a legend amongst crew members). Leave your items at Nacional and walk across to the beach where you can get a great (and low cost) massage right on the beach!
TASTE: If you're looking for the most authentic in Mexican cuisine, there's no better place in Costa Maya than La Tabasqueña. There is no website or link for this restaurant. It's quite literally a hole in the wall, but an amazing one at that. The chef is also the owner of the restaurant who serves up some of the finest taco's, fajita's and chilaquiles (trust us, you want it) in town! Let's not forget that this is also coming at the best price you can find. We're certain you'll make this little spot a frequent stop when in town.
More Kings Recruit case studies