The Peligoni Club 'Rugrats' Leader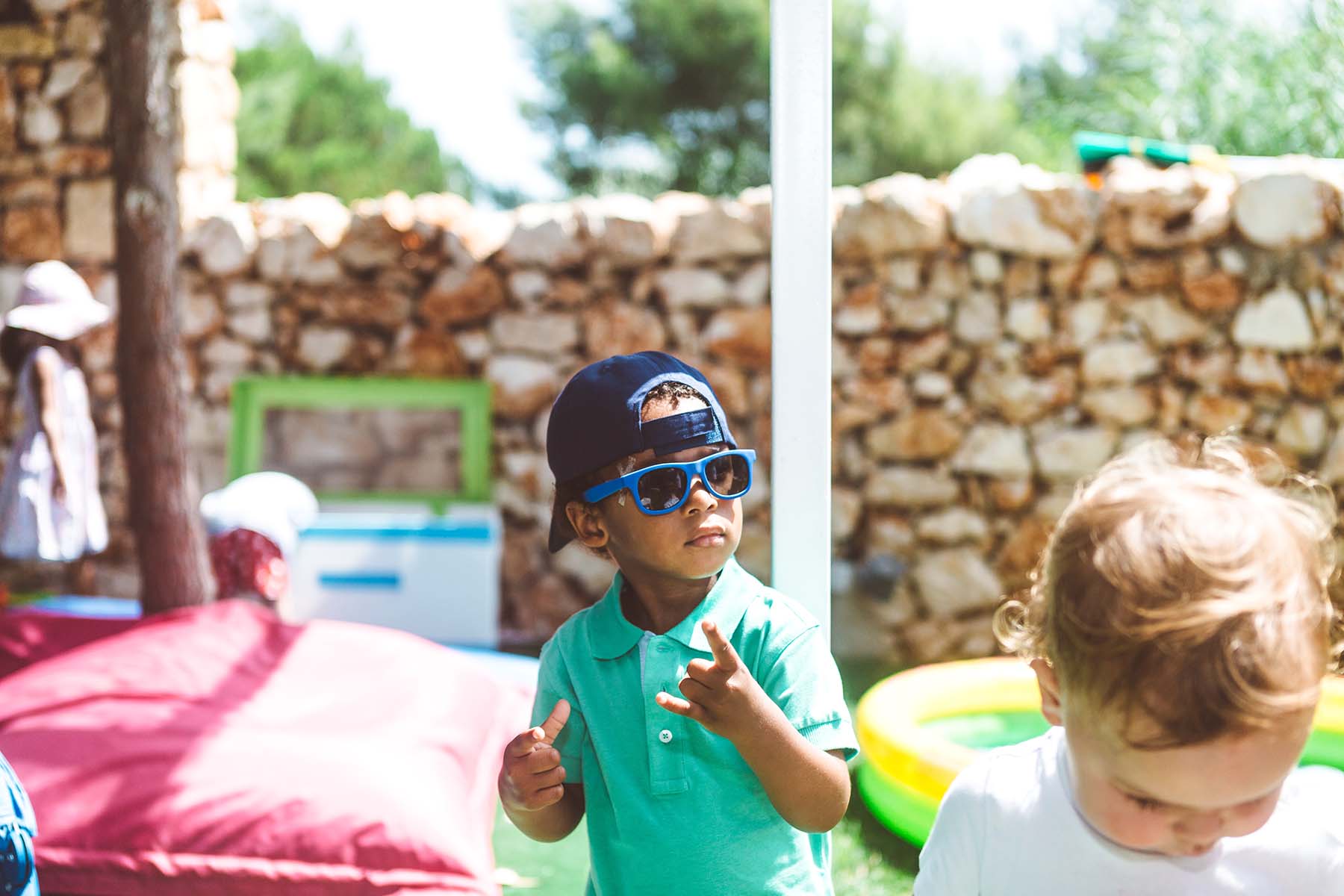 Job Desciption
Peligoni's exceptional team focuses on inspiring young guests to be all they can be and to make the most of their holiday, in a beautiful setting.
The 'Rugrats Leader' is the perfect role for an experienced Childcare Professional, who can curate and lead a range of engaging and exciting activities for children aged 4-5, ensuring just the right balance of action, activity, support and space to learn. You will lead activities from treasure hunts, pizza making, rock painting to leading a unique sports day.
A typical day will involve two or three activities, which take place within the club or the crèche. Children can join in as and when they want to. In between activities, the Rugrats Leader will assist in the crèche, helping to set-up and deliver activities, serving meals, clearing up and covering lunch breaks, working with children aged from 3 months to 3 years. In the evenings, kids tea is offered four days a week during high season as well as a range of creative sessions including 'tie-dye night' and 'party night' with a disco in The Den.
You'll need to be creative, full of energy, flexible and always willing to go the extra mile to ensure the young guests have an unforgettable holiday. You will need to plan, create timetables of engaging and fun activities and complete the required paperwork for the role including detailed risk assessments for each activity.
In your spare time on resort, you will have opportunity to explore the island, experience the local food and culture and you will have access to the club's watersport facilities, allowing you to hone your existing skills or learn new ones in sailing and windsurfing.
Key Responsibilities
Ensure young guests receive the highest level of care
Create and develop a happy, safe and stimulating environment
Plan a variety of age appropriate indoor and outdoor activities each week
Record keeping, where necessary
Maintain a high level standard of health and safety
Carry out detailed risk assessments
Be responsible for daily cleaning and regular deep clean of equipment
Assist in the crèche as and when required
Communicate effectively with other departments who assist with the childcare operation
Communicate effectively with parents
Host kids tea during high season
Host evening activities
Deliver a high level of service at all times
Build and maintain friendly relationships with guests
Be able to talk to guests effectively about the club and what is on offer
Build and maintain excellent relationships with other departments to provide the best guest
experience, a positive working environment and a sense of team spirit
From time to time you will be required to take on additional tasks and duties relating to the
smooth running of the club
Abilities and expectations
Creative and energetic
Fun and outgoing
Confident and assertive
Safety conscious
Patient and sympathetic by nature
Outstanding work ethic
Excellent guest relations and interpersonal skills
Ability to work well on your own, as well as part of a team
Self-motivated and proactive
Flexible and willing to help others
Be able to communicate effectively
Excellent timekeeping and reliability
Present a 'can do' attitude
Essential Requirements
Applicants must have an EU Passport or valid working visa for Greece
Minimum Level 2 CACHE Diploma in Childcare and Education, or equivalent qualification
Proven experience working with children aged 4 & 5
Full Paediatric First Aid Certificate
DBS Certificate
Strong swimmer
Available for the whole season (May-September)
A full Driving License is desirable
Benefits
Competitive salary
Financial contribution towards travel to Zakynthos
Emergency medical insurance whilst at work
Live out accommodation
Breakfast, lunch and dinner on a daily basis
Access to bikes and gym equipment
Access to all watersports facilities available at the club, including tuition
Discounts on food, beverage, motorised watersports and massage and beauty treatments