Recruit case study
Preparing for your cruise job interview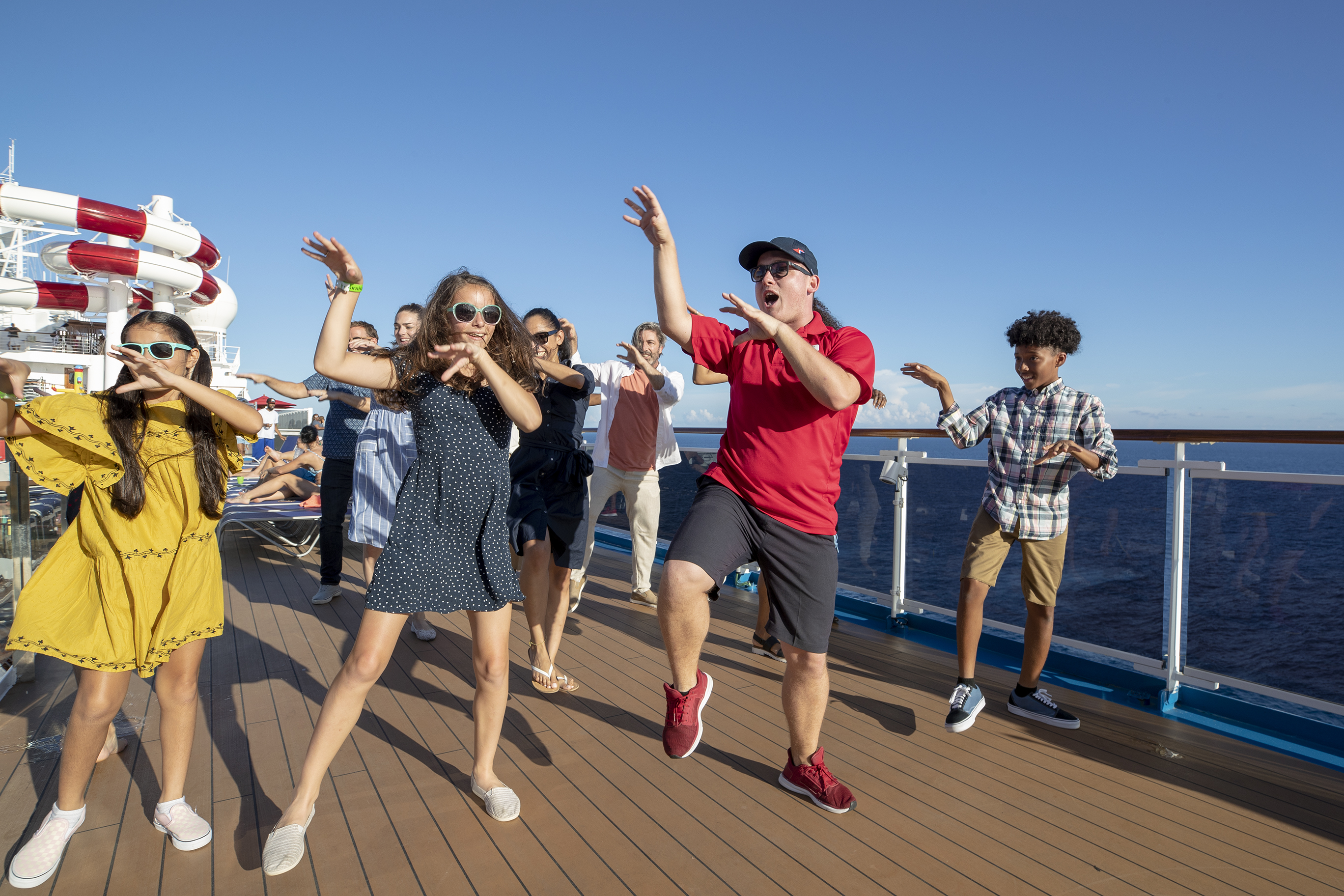 So, you want to work on a cruise ship? 
We're always on the lookout for Youth Staff, Sports Staff and Entertainment Staff to work on some of the biggest and best cruise liners across the world. We help hundreds of people each year get their dream cruise job. Not only do we know what they're looking for in the perfect candidate, we know how to help the best candidates get the job!  
To help you on our journey to cruise-life, we've put together five top tips to help you ace your interview and show us that you're a perfect fit for the job. 
Do we have your up-to date info?
This is simple, but really really important. An interview with us should take no more than 1 hour and this time is precious. It's your opportunity to shine and learn more about the position. If your profile/ CV isn't up-to date, our recruitment specialists will need to use this interview time updating this information for you. 
Cruise companies have specific candidate requirements, including certain qualifications and experience which we must adhere to. Your CV and profile paints a picture of your skills and suitability for the position. If your information isn't up to date, you could be selling yourself short and we may even cancel your interview.  
If you're interview with us is successful, the next step is to submit your pre-approved application directly to the cruise company. To give you the best chance in securing the role, it needs to be ready to go as quick as possible. You don't want to miss out because you were busy updating your CV. 
Also, remember that we are here to help you and we want you to be successful. If you need some guidance in compiling your CV we can help, just give us a call or drop us a message with plenty of notice. 
** Please also double check that your contact info is up-to date so we can get hold of you. **
Know your stuff
Knowledge and expertise are a must. We want to see that you not only know lots of about the role you're applying for, with great experience to back it up, but you've taken time to get to know the company you are applying for too.  
Your interview isn't a pub quiz, so you don't need to know what date the cruise company was set up, the ports they visit, or that how big the largest cruise ship they have is. What we do want to hear and see if that you are truly interested in the position. Tell us some facts which you find interesting about the company and the role. This could be the charitable work the cruise company does, staff benefits and training they have, tell us about the kids programmes or show productions they run on-board – anything! 
We are also here at any point if you wanted some more information about the job prior to your interview. 
Tell us about it..
. 
Experience is crucial when working on-board a cruise ship. You will be working in a new and challenging environment and you must be confident and competent at delivering an excellent childcare, sports coaching or entertainment service. There is no time to learn the basics and the fundamentals of the job – this should already be second nature to you already. In your interview, be prepared to give us specific examples of different scenarios you have been in and show us that you know your stuff. 
As part of your preparation, work through your CV and reflect on some of the scenarios you might share to demonstrate your skills. It can be easy to forget all the great things you have done when in an interview, and to come up with scenarios on the spot. Think about times you were challenged in your role, proud moments and times you have excelled or achieved something, and situations which have helped you developed your skills. 
Getting to know you
Once we know you have the right experience and qualifications for the job, we can focus on getting to know YOU. This is ultimately what our decision comes down to and is our favourite part of the interview process. 
Your personality and drive will make you stand out from the crowd. In a Kings Recruit interview we want to bring out the best in you (we are pretty goofy ourselves) and we love it when we meet the real you – quirks and all! 
As a Youth Worker, Sports Coach or Entertainer, you will be putting your best-self forward every day. In these roles, customer service is everything and keeping the guests happy, safe and entertained on-board will be at the heart of your job. If you can't demonstrate these skills in your interview, you will struggle to maintain this energy whilst on-board for 6 months+ at a time. 
It's natural to feel nervous, if anything this is a good sign because you really want the job! If you feel nervous, just tell us and we will help you feel at ease we promise
Remember, an interview is a 2-way process
Although your interview is about us asking you questions, it's also a chance for you to find out more about the role. Most of our candidates haven't worked away from home before. Working on a cruise ship is a life-changing (and very exciting!) experience and we're here to help you work out if it's the right opportunity for you.  
Use your interview to ask us questions. Grill us about the role, future opportunities, what life is like living and working overseas, and make sure you get the most out of your interview so that you can make an informed decision. We like to be asked questions as it means you are taking the opportunity seriously. 
We can't wait to (virtually) meet you! 
Alexa, Sam and Bethan 
More Kings Recruit case studies