Recruit case study
Life onboard a Cruise Ship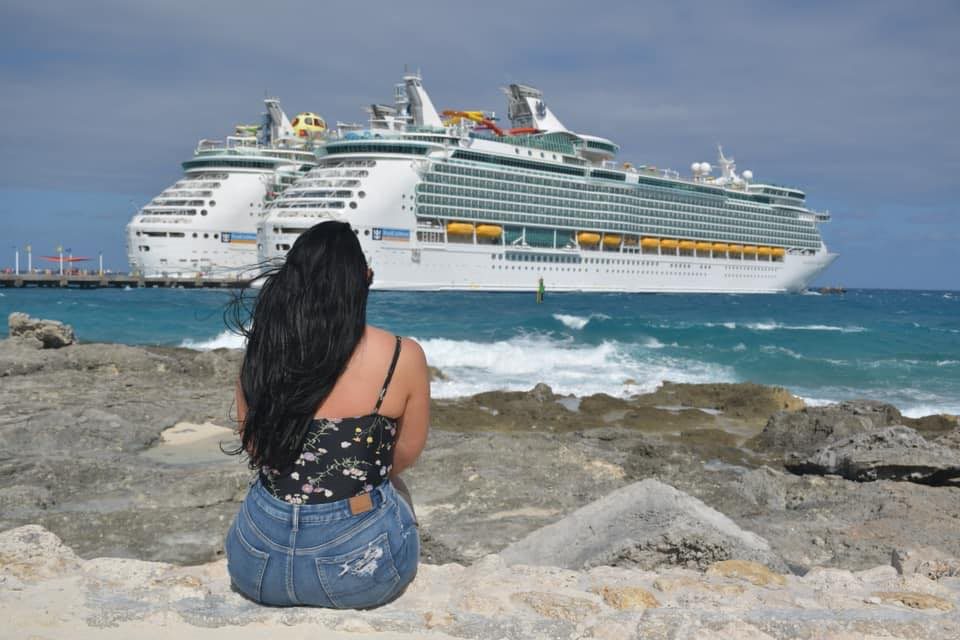 Life working on a cruise ship is a unique and unforgettable experience, and it's almost impossible to compare to a land job. Few jobs offer the chance travel, visit exotic places and meet so many people from so many different countries around the world. After travelling and working overseas, you'll develop new skills, appreciate different cultures and have a rounded view of the world.  
Although each cruise liner is unique, the crew members and the way of life onboard is very similar. One day you could be leading a boat drill or a children's activity, the next you could be laid on a beach in the Bahamas. Until you've experienced it, you can't truly understand it.  
To give you some insight into what to expect onboard, we've put together our essential guide for crew life. 
How do I pack? What do I need to take with me? 
This is a tricky one, especially for those who don't travel lightly. The reality is, you will spend most of your time in uniform either at work or around the ship when off duty for ease. 
Of course, there will be some time to explore the incredible ports, so you will need to bring some casual clothes as well as your best swimsuit for a dip in the tropical waters. 
Most cruise lines will have a formal night where anyone in guest areas (including staff) need to wear formal attire, So, Ladies bring your most glamourous cocktail dress and gentlemen, you'll need a suit and a tie. 
We'll move on to accommodation next, but as you can imagine, crew cabins have limited space and you don't want it to feel cramped with all the things you have brought with you. Our advice would be to bring just one large piece of luggage that fits all the clothes you need for the duration of your contract, including all your essential items. 
Don't forget, you can always pop to one of the luxurious shopping malls on a port visit should you need anything throughout your contract. Don't buy too much though, you'll need to be able to get it all home! 
The Cabins of the Crew 
Let's be honest, your cabin is going to be small, you will be sharing with at least one other person and you may also sleep in a bunk bed. On some ships you'll enjoy a small bathroom within your room; but on others you might have the use of a communal bathroom. They're usually located in decks under the passenger areas, and some of them, under the water line. 
You don't need to bring your own towel, sheets, blankets or pillows as these are all provided by the company. If you're lucky, you'll have a friendly cabin steward who will make up your cabin daily. How awesome is that? 
Obviously, crew members are responsible for the care, cleanliness and proper maintenance of the cabins, and they must keep it in due order. Cabin inspections are carried out to keep tabs on this. You usually get a heads-up though, so you can have a quick spring clean before they come! But don't tell anyone we told you that.  
You can often hear the sea and movement of the ship, which becomes normal and you will miss it when you return to land. On larger cruise ships, employees are separated by departments and, sometimes, by nationalities. 
Chances are you won't be spending too much time in your cabin. Just enough time to sleep. Let's face it, when you are not working, you'll want to get off the ship to explore the ports, have a splash in the sea, eat in some incredible restaurants, go shopping… and lots more! 
And, finally, after some time working aboard, you could be promoted and get your own cabin. 
International Working Environment 
The personnel come from dozens of countries around the world which is one of best things about working on a cruise ship. You could learn a few words in a different language or make friends who you can visit whilst you are on vacation. Cheeky trip to Canada, Philippines or Brazil, why not? 
Meals 
The meals you will enjoy depends on the cruise ship. On smaller ships, crew members eat the same food as the passengers. However, on the large vessels, you can expect a mess hall and food preparation personnel solely for crew. There's usually a pizza or burger night for crew to look forward to. And all food and beverages are free (this doesn't include alcoholic drinks of course). 
Possible Expenses 
Except for the money you could expend when you go ashore, everything is free. There should be no excuses not to save right? 
Drugs 
This one is easy. They are simply not tolerated aboard the ship. Any drug will be confiscated and the crew member that was using it will be discharged, disembarked and surrendered to the local police authorities. You should expect frequent drug tests to detect their use. 
Time Off 
As mentioned before, you will get some time off where you can go ashore, if the ship is in port. You usually get time back in hours, rather than full days. 
You will have access to a gym onboard whether this be a crew gym or full access to the passenger gym and there is often an outside running track on open deck. 
Most cruise lines have a training centre where you can complete some online courses in your spare time, and maybe even impress your friends and family back home by learning a new language. 
Safety and General Emergency Training and Drills 
Due to government and fleet regulations, crew members are expected to take part in constant safety and general emergency drills. You might be lucky enough to become a Chief Life-raft Operator and learn some new skills. 
Communications with Land 
On a ship, almost everything is free. However, there are certain aspects which may be complicated and quite different from anything you have known on land. 
Communication systems, such as telephone, fax or telex, are more expensive than on land. You can purchase internet cards if you really need to upload that selfie whilst at sea. If not, you can just wait until the next port. 
Bank Operations 
Normally, you will be paid twice a month and there are several alternatives to secure the money: 
You can send the money home by traditional mail service in port

An international money

order

You can keep it with you aboard the ship and open a saving account in port

A security box available for the crew members

Some cruise lines have their own crew money card which works just the same as a debit card
In any case, it is a personal choice. With most things free on board – it's a great chance to save.  
If you're interested in working on a cruise ship and you're ready to take the next step, take a look at our guides for CV writing and interview preparation.  
More Kings Recruit case studies